We Provide Professional Services
TOTALLY AFFORADBLE AND EFFICIENT
"Getting the job done wherever, however, no matter how big or small."
To set new standards of ethics and excellence in delivering to our customers superior quality and value-for-money residential and commercial spaces by employing a team of highly motivated and focused professionals.
Home Maintenance Business
One call does it all. Our company residential renovation services can help save time from the first phone call through project completion. Help with prioritizing major and minor home repairs and multi-tasking work means we complete jobs faster and better than your typical "renovation for hire".Our Handyman team's professionals arrive in nationally-recognized uniforms and logoed vans that are stocked with every tool they'll need. You won't have to interrupt your day, wasting valuable time waiting on us. Our on-time record is second to none, and we arrive ready to work. We are always ready to help you 24/7. For all your major and minor home repair needs, call us today to get the best offer.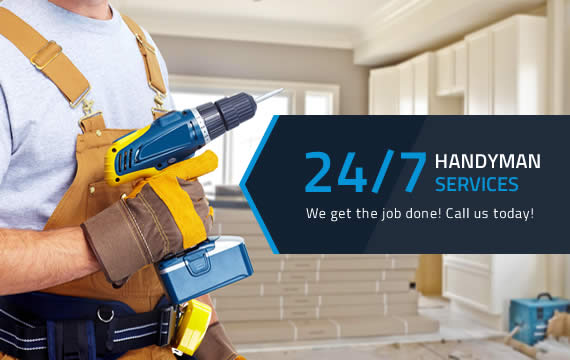 Professional HandyMan
From exhaust fan assessment to reviewing attic space and cleaning refrigerator coils to give you a safe life.
24/7 Services
If you are in emergency situation, please do not worry. We provide 24/7 service. Whenever you call, we service you.
Affordable Price
We do more than a renovation service- we check for glitches that need attention to keep you safe and save your money.
Our Team
We have high quality handmen who are equiped with the latest tools.
Douglas Thomas

OWNER / OPERATOR
Doug has been in pest control for over eighteen years serving as a technician and manager in both residential and commercial services. Doug's experience in the field includes the treatment of pests in both New York and North Carolina.

Stacey Thomas

PRESIDENT
Stacey has been working with the business for over four years and she has a Bachelor's Degree in Science and Master's in Occupational Therapy.

Brett

Brett is a double-major graduate of Colgate University and has been in pest control for over eight years. Brett has also been an assistant for much of his life with his father who was in the business for over thirty years.

Jeremy Groom

CHIEF OPERATING OFFICER
Jeremy is the chief operations manager as the lead bed bug eradication expert. He continues the family run value of CPC as Stacey's brother and has been working with CPC for over five years and he has an Associate's Degree in Criminal Justice.

Interesting Fact: Jeremy is the only CPC employee outranked by Vedder.

Tim Hammond

Tim has a diversified background in the pest control industry. He has been providing treatment for over fourteen years and is a welcomed addition to the CPC family.

Katie Gibbs

OFFICE SUPPORT / SECRETARY

Kevin Howell

RODENT CONTROL TECHNICIAN

SERVICE TECHNICIAN

Vedder

Vedder is a "Blue" Weimaraner born in September of 2010 and has his own couch and toys both at home and at the CPC office. Vedder appears at different events for children in the community at times.
Want To Be A Piece Of Us?
We give a chance for people to work in the professional environment with challenges and values. Come with us!